Regular price
Sale price
HK$79.00
Unit price
per
Sale
Sold out
Order today, receive by
Thursday 05 October 2023
.
The Ding Ding Socks Family Set portrays the classic Hong Kong tram which has been a link bringing people together from the east side to the west side. As well as the Aqua Luna, which is a symbol of the culture, and sailing on one is a must-try experience.

🇭🇰 Hong Kong-inspired design.
🧦 Fun and Playful socks.
💧 Machine washable.
Show all details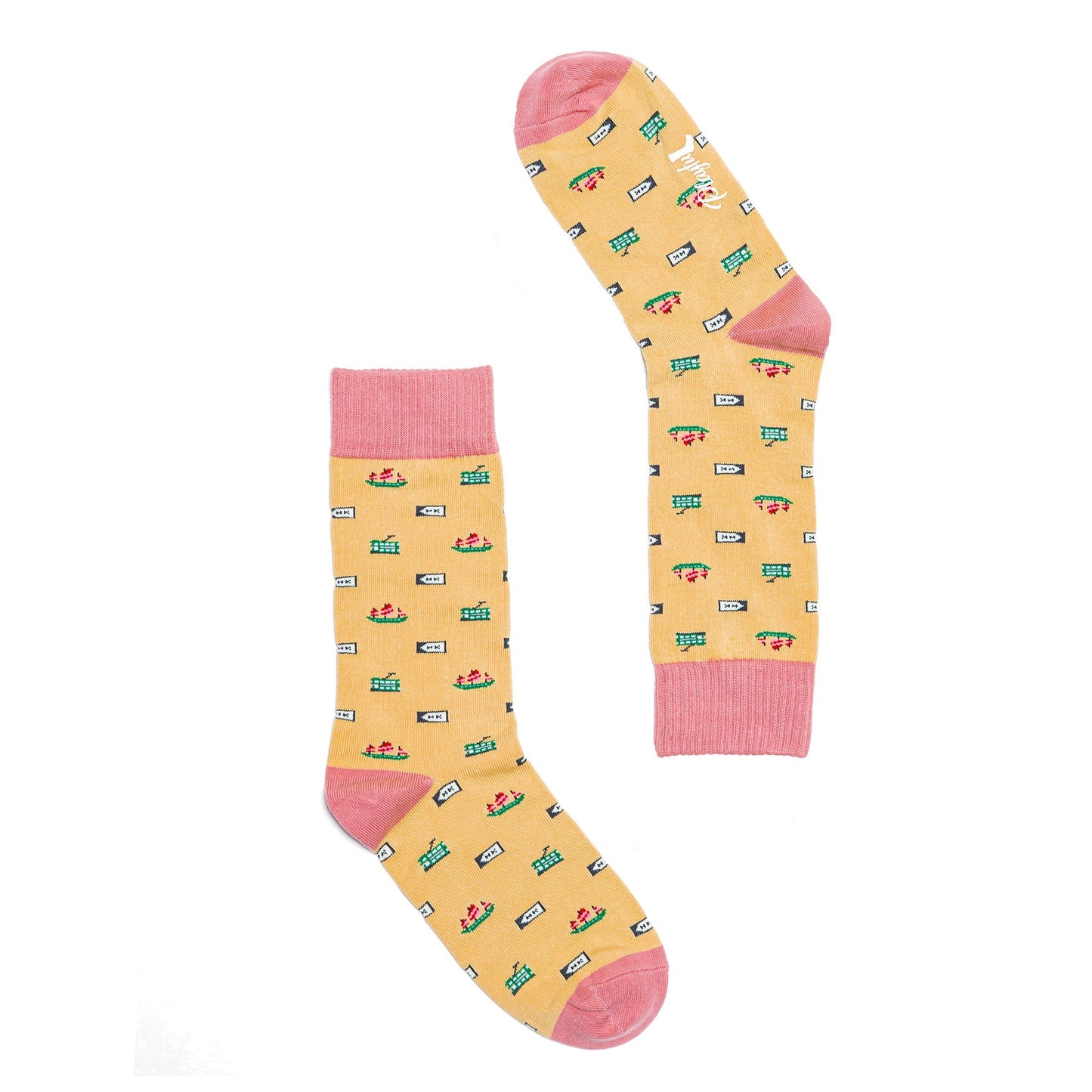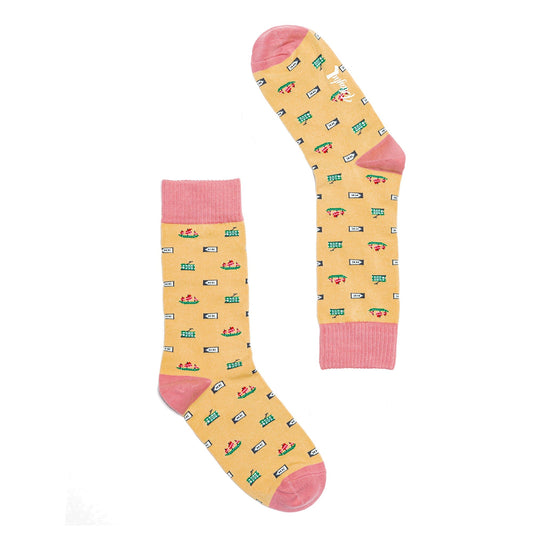 Ding Ding Socks by Playful -
Regular price
Sale price
HK$79.00
Unit price
per
Sale
Sold out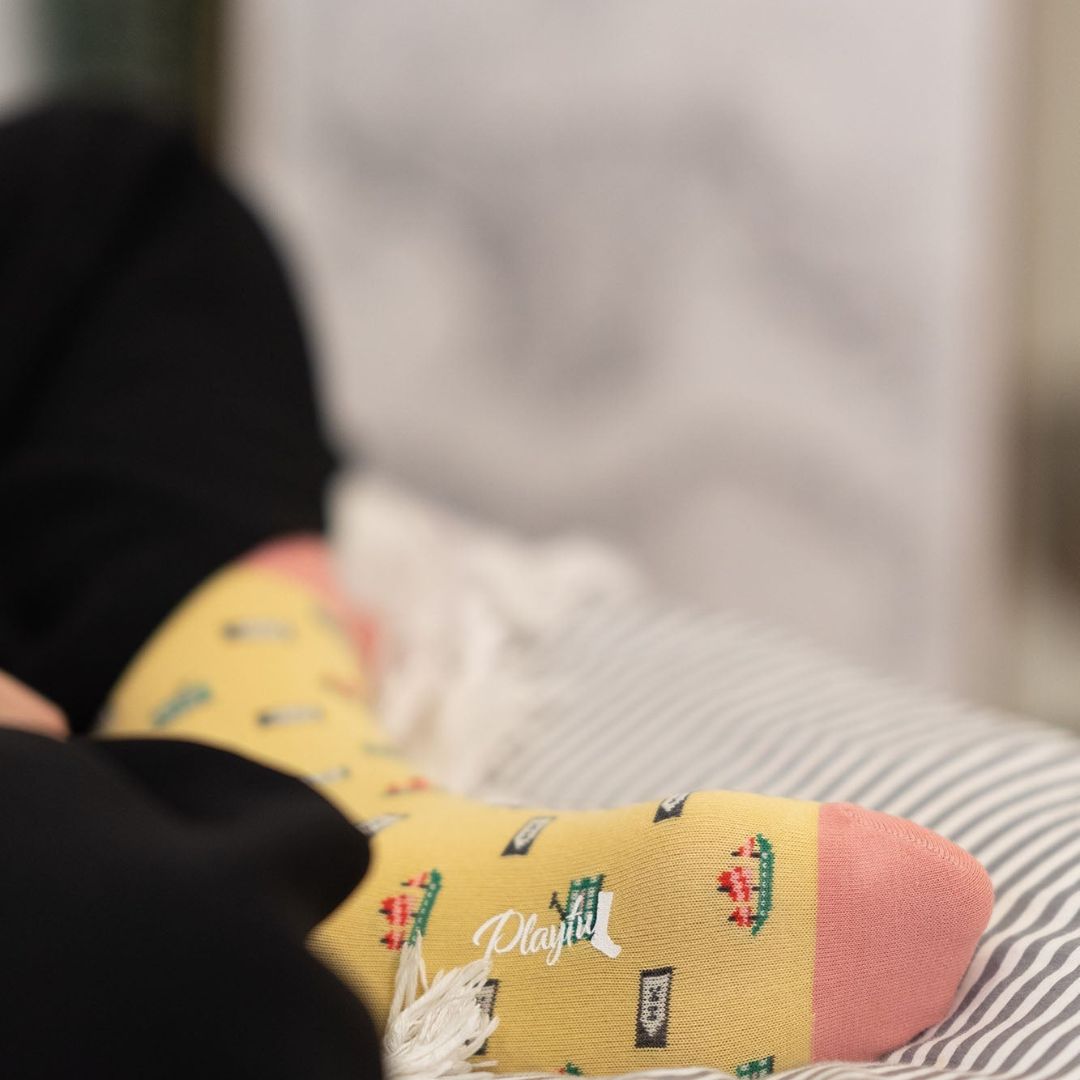 "Ding Ding" - The tram is approaching its station!
In Hong Kong, the tram, a.k.a. "Ding Ding" has been serving Hong Kong people since the early 1900s. It has created an important link between people from the east side to the west side. Also, it marks the history and witnesses the development of the city. Now, Ding Ding is still Hong Kong people's favorite and becomes one of the "must-see" when visiting Hong Kong.
Aside from Ding Ding, the red-sail Chinese junk boats, otherwise known as Aqua Luna is also an important symbol of Hong Kong. If you didn't get the chance to sail one, then you should at least ride on it (with your socks).
Playful Socks is a clothing store that specialized in designing exceptional patterned and funky socks.

Their journey begins in 2018 in Hong Kong, but the origin is from the bottom of four youngsters' hearts. They are a team of young and energetic people who have one goal in common: spreading playfulness to people and giving them a reason to smile.

Their biggest belief is that they shall stay true to themselves and embrace who they are. With this in mind, we design our socks by embracing cultures, our surroundings, and our passions in each collection.

The Playful Socks, not only do "Whatever It Takes" to create unique stylish socks patterns with a wide range of color combinations, but they also balance comfortableness, durability, environmental-friendly, and price for everyone.
📱 Customer Service always at the ready
🚚 Delivery of the Balloon Box
Our deliveries are all week from Monday to Sunday.
Orders passed before 10am are sent on the same day and orders passed after 10am are sent out the following day.
Secured Payment via Paypal or Credit Card
Attentive and responsive customer service
Same Day / Next Day Delivery